Solar and lunar eclipses are some of the most spectacular astronomical phenomena that can be observed from Earth with the unaided eye.
One of such significant events of this year is going to be a "ring of fire". The name of this particular solar eclipse is explained by the fact that the Moon doesn't fully cover the solar disс. Due to its ellipse shape and a big distance between these two celestial bodies the rim of the Sun will be still seen creating a form of a golden ring, which has influenced the name of the eclipse.
In 2021 this natural phenomenon can be observed on June 10, 2021. The duration of the peak phase will be 3 min. 51 sec, so it is better to choose a place where to watch this eclipse beforehand.
The phenomenon can be observed in the north of Russia and Europe as well as in the east of the United States and Canada. The last-mentioned country is the best place to observe this miracle since from its geographical location; the eclipse will appear here in all its glory.
This article is supposed to provide you with the necessary information about the best locations to watch the "ring of fire", in case not to miss the most beautiful eclipse of our universe. The provinces of Ontario and Quebec are the most suitable places to do it and here are some tips for you to make your journey most unforgettable.
Best places to watch Canada annular eclipse 2021
We've chosen the most attractive locations to observe the "ring of fire" eclipse, where the phenomenon will be seen as a true ring. Therefore, these places can be remote from civilization and large cities, and it will take you several hours to get there. But if you fond of astronomy and everything connected with this science, do not be afraid of difficulties and just go!
Watch Canada annular eclipse in Ontario, Canada
Pickle Lake, Ontario
Pickle Lake is a township in the Canadian province of Ontario and is the most northerly community in the province that has year-round access by road. However, there are no direct flights to the Pickle Lake airport, so the most convenient option is to get to the Toronto airport first and then continue your trip with a flight from Toronto to Pickle Lake by local airlines. Then take a taxi to get to the town. All in all, the road will take 14h 40m, so be prepared for this. The possibility to observe the solar eclipse in Pickle Lake will be between 04:55:26 and 04:58:45 a.m. and it is almost the longest time to watch the "ring of fire"! So after that, you can book a flight back to Toronto and spend several days there. Believe us; this city has a lot of sights to see.
Nipigon, Ontario
Nipigon is a small village on an isolated section of the Trans-Canada Highway. The local economy of Nipigon Township depends primarily on forest products, fishing, and tourism. There you can also get by plane from Toronto, but in comparison to the previous location, the whole trip will last only 4h 47m: 1h 48m by plane and 1h 34m by car. There the "ring of fire" has a duration of 3 min. 11 sec (from 05:52:59 to 05:54:16), so you will have enough time to enjoy it. After that, you can spend time there visiting some local sights as fish factory and forest production or fly back to the province capital.
What else to do in Ontario?
Niagara Falls Scenic Helicopter Flight
Of course, if you are in Ontario and will be flying to Toronto, how you can dare not to visit Niagara Falls - one of the greatest wonders of the world? A very good choice is to watch the waterfall from a bird-eye view. The helicopter tour will take about 12 minutes but the emotions you gain there will remain with you forever. To take the helicopter, you will need to arrive to Victoria Avenue Heliport, located in a 5-minute drive from downtown Niagara Falls. Flying aboard one of the world's quietest helicopters in its class, you'll observe massive cascades of the American, Bridal Veil, and Horseshoe Falls.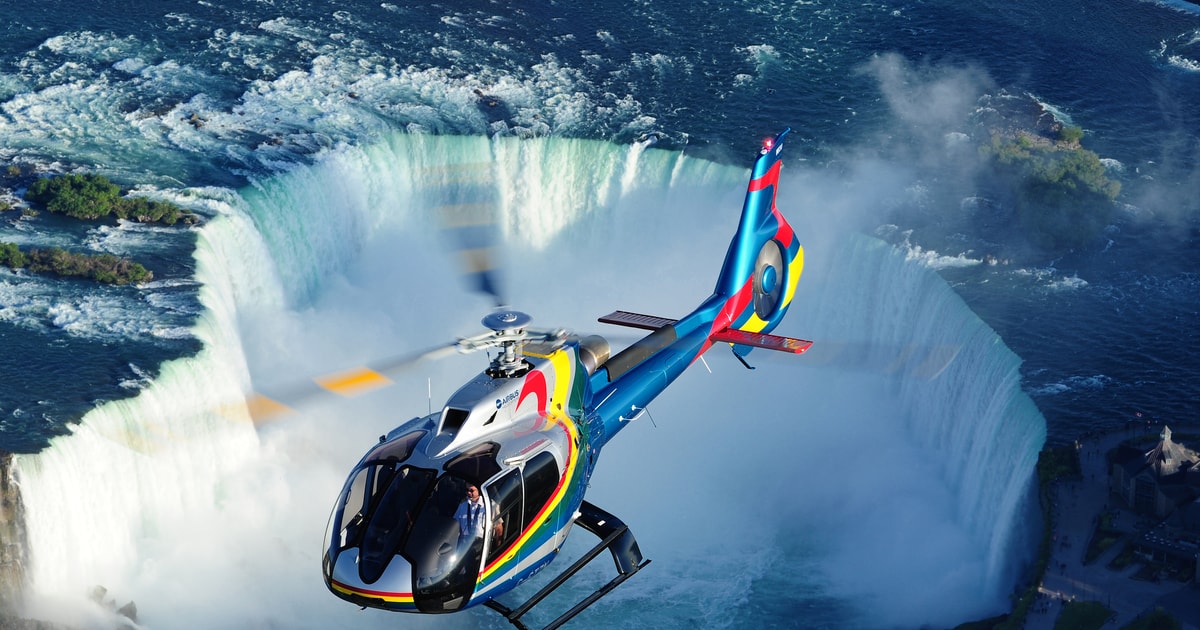 Niagara Falls Day Tour with Boat Cruise
Not a fan of helicopters or would prefer a full day trip? Then go for Hornblower boat cruise for up-close views of the falls. During this 9,5 hours tour you will not only see the Niagara Falls as closely as possible and feel the power of nature, but also visit the historic town of Niagara-on-the-Lake and take a nice rest in a local winery. Pickup and drop-off is possible at downtown Toronto and airport hotels.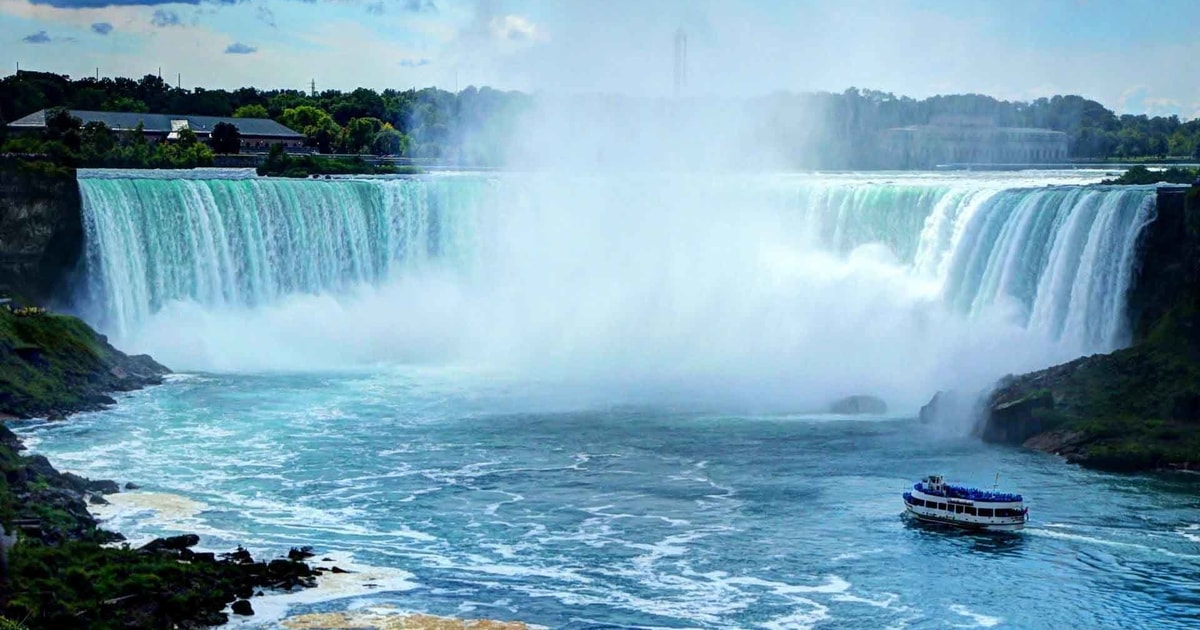 Watch Canada annular eclipse in Quebec, Canada
Inukjuak, Quebec
Inukjuak (Inuktitut: meaning 'The Giant') is a northern village located on Hudson Bay at the mouth of the Innuksuac River in Nunavik. It is not accessible by road, but by boat in summer and year-round by air through Inukjuak Airport. But the problem with this location is that there are no regular flights of civilian airlines and the only chance to get there is by air taxi, private plane or military aircraft. The most convenient route is with Quebec (the city) as a starting point. It will take you about 1 day to get there. Moreover, this village is more than 1000 km away from any Quebec hotels, so the only option to see the "ring of fire", that will be seen from 05:59:29 to 06:03:09, is to come there exactly on time and then come back to Quebec and stay at the city.
Salluit, Quebec
Salluit (Inuktitut: "the thin ones") is the second northernmost Inuit community in Quebec. It is not accessible by road, but by air through Salluit Airport. The situation here is the same as in Inukjuak. The local airport of Salluit doesn't host civilian airlines and this fact makes the process of getting there more difficult. With a flight from Quebec, it will take you about 1,5 days to get to the destination. But the view there is extremely beautiful and if you are an outcast astronomy fanatic with a big desire to see the "ring of fire", this location is waiting for you to come. Here it will be possible to observe it from 06:05:07 till 06:08:39. After such a scene you will be flying back to Quebec and admire what you have just seen.
What else to do in Quebec?
Quebec City: Island of Orléans Taste Trail
Well, this province has as many attractions as Ontario and there you won't ever be bored. A good decision will be to visit the cradle of Quebec - the Island of Orleans. It is located in the Saint Lawrence River about 5 km east of downtown Quebec City and here you can book a delicious trail tour which includes visiting local wine and chocolate manufacturers and tasting new favorite island dishes. More information you will find in the link given below. Vineyards, cassis, cider, nougat, chocolate, and history are all showcased on this bus tour. In three hours, you will visit five stops with five different tastings. Quick, elegant and hedonistic, just what the doctor ordered! The meeting point of the tour is Place d'Ames, Quebec City.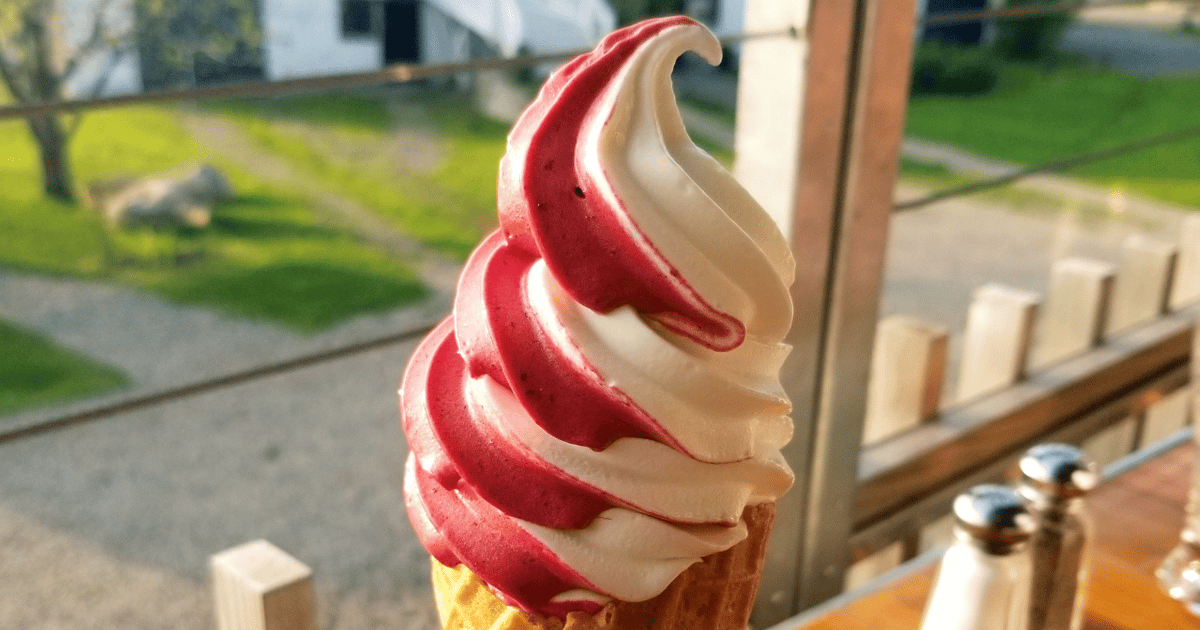 Whale Watching Tour from Quebec City
If you're looking for something more exciting than trying some local goods, then don't think twice and opt for a whale watching full-day tour from Quebec city. You can choose between Cruise ship tour and zodiac boats tour. If you want to get really close to the whales, then go for the zodiac boats. If you want to see the glorious mammals while having a comfy rest on a cruise ship, then cruise ship it is.
During this tour, you will see scenic villages flanked by the Laurentian mountains, and most importantly, see different species of whale of Canada's Charlevoix region.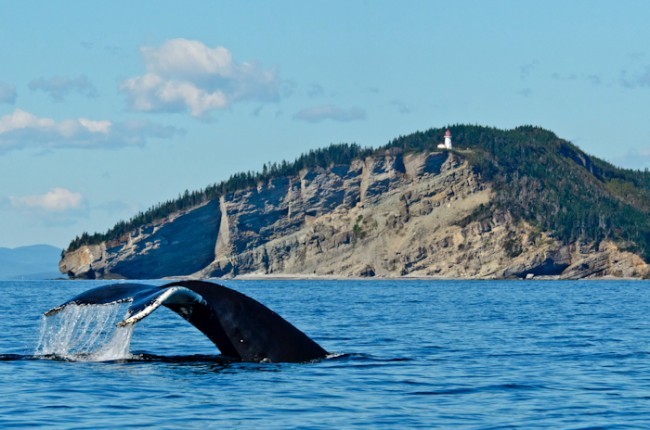 Final thoughts
Frankly, we hope that this piece of information about the "Ring of fire" inspired you to see this picturesque solar eclipse with your own eyes! If it is so, please book everything beforehand and plan all the traveling things at least in one month. After that, you will be able to enjoy your unbelievable journey to Canada!